Manufacturing
Manufacturing companies can reap big savings by working with an energy broker to obtain the most competitive rates.  With energy consumption being a major expense of most manufacturers, the ability to save 10, 20, 30 percent makes an important impact on the companies operating costs.  By utilizing a reverse-energy auction, a manufacturer can maximize its costs savings.
Nationwide New Energy has market analysts who specialize in the manufacturing electricity market.  We work with you to make sure you are on the right plan, term and when to lock in at the right time.  With our assistance, your company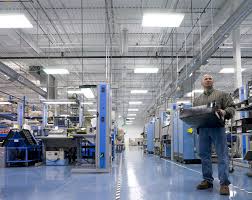 can limit risks and take full advantage of purchasing deregulated electricity.  We will show you side by side comparisons of the best electricity options available to your company.  We will educate you on how the smart competitors in your industry are setting up their electricity.  We will show you only the most competitive electricity suppliers in your area.  We will also discuss with you the different terms available and which ones make the most sense for your company.
We have a track record for helping large and small industrial companies reduce their electricity cost.  Our customers like knowing that we are their energy partner and make sure they are always on the right electricity plan for their company.  To further discuss your electricity options, please call us at 972-369-4584 or email at info@nationwidenewenergy.com